Evolution of Heart Failure Treatment
Mandeep R. Mehra, MD, Executive Director of the BWH Center for Advanced Heart Disease, explains how today's heart failure patient has a number of options for effectively repairing, replacing, or recovering their heart function, including ventricular assist devices. Dr. Mehra also discusses what future advances we can expect for patients with heart failure.
Many advances in heart failure treatment have been developed over the past several decades, and Brigham and Women's Hospital (BWH) has long played a key role in this evolution of heart failure treatment. This includes the discovery that an ACE inhibitor could immediately stop the progression of heart failure and the first successful implantation of a total artificial heart in New England.
Related Presenters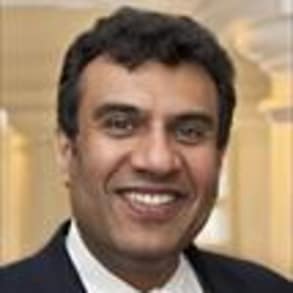 Professor of Medicine
Dr. Mehra serves as Medical Director of the BWH Heart and Vascular Center and as Executive Director of the Collaborative Center for Advanced Heart Disease, Brigham and Women's Hospital and is a Professor of Medicine at Harvard Medical ...